Christmas outfit.
It's been a long while since I've posted anything at all, so to compensate, here's something from a while ago- My outfit for Christmas. Christmas has'nt been quite so much of a big deal with us as it once was. The passing of my older sister and my father in the past two years has put a damper on things, but I still get together with my immediate family for dinner and with my choir for the annual midnight mass musical feast.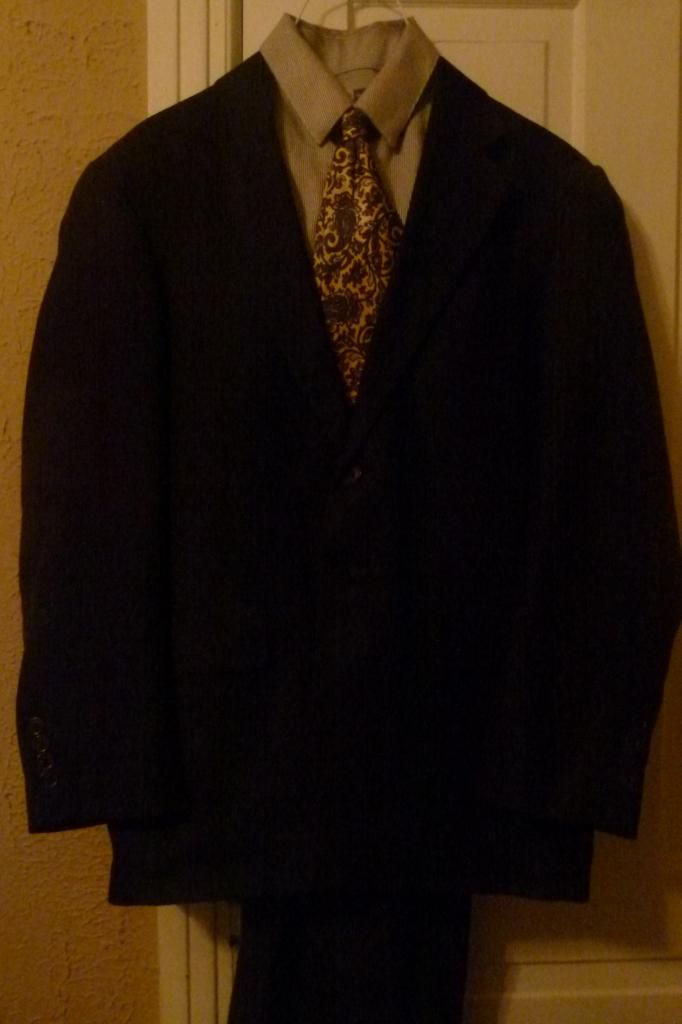 In year's past, we sang Haydn's mass in B flat, and Hassler's Missa Secunda. This year, we performed something a little out of our general repertoire- Rheinberger. More specifically, his Messe in F. Our repertoire nearly entirely consists of renaissance polyphony, and the occasional 19th or 20th century English choral work. About the closest thing we get to heavy German romanticism is Francis Xavier Witt or Edward Elgar. So singing something as chromatic and romantic as Rheinberger was quite a challenge. We pulled it off quite well, I believe.
After getting home late (2 AM!) and a late breakfast, Brother and I started dinner. Or more aptly, I started dinner and Brother watched- He's not exactly the cooking type. It was pretty simple- mini fried mac and cheese balls and mini egg rolls for hors d'oeuvres, marinated baked turkey chops as an entree, Chantilly potatoes, braised spinach and kale, and mushroom risotto on the side. and SHop bought mignardises for dessert- I'm not exactly the baking type.
So I went with something sort of dark and plain
A shirt in grey-blue and white pinstripes, charcoal grey pants, a thrifted navy blazer, and an old tie. This tie was actually a present from my father for my eighth grade graduation (admittedly, that was only eight years ago) I like it because it's nice and bold.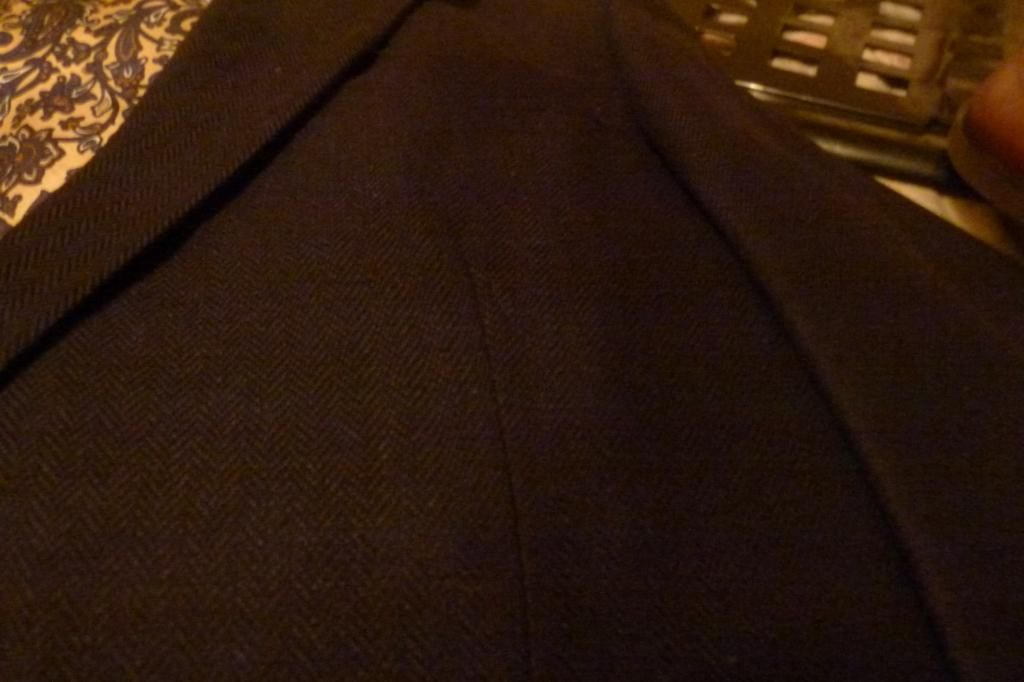 The jacket has a slight herringbone pattern to it.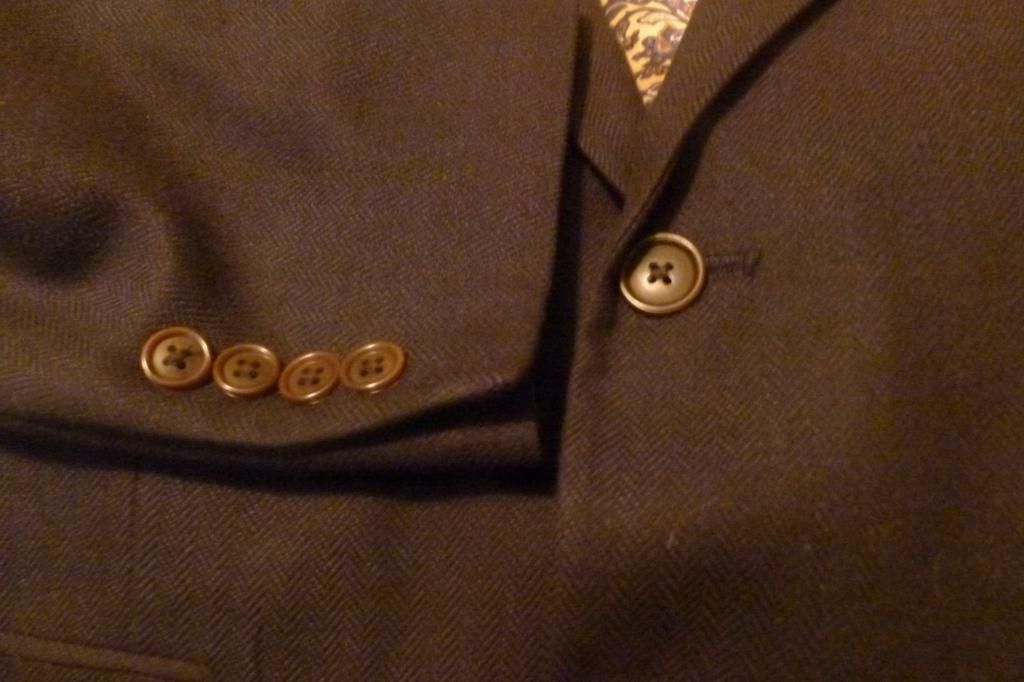 and brown tonal buttons
And a working boutonnière hole, complete with latch at the back.